Maximizing Market Penetration Through Nontraditional Advertising Channels
A case for advertising on adult sites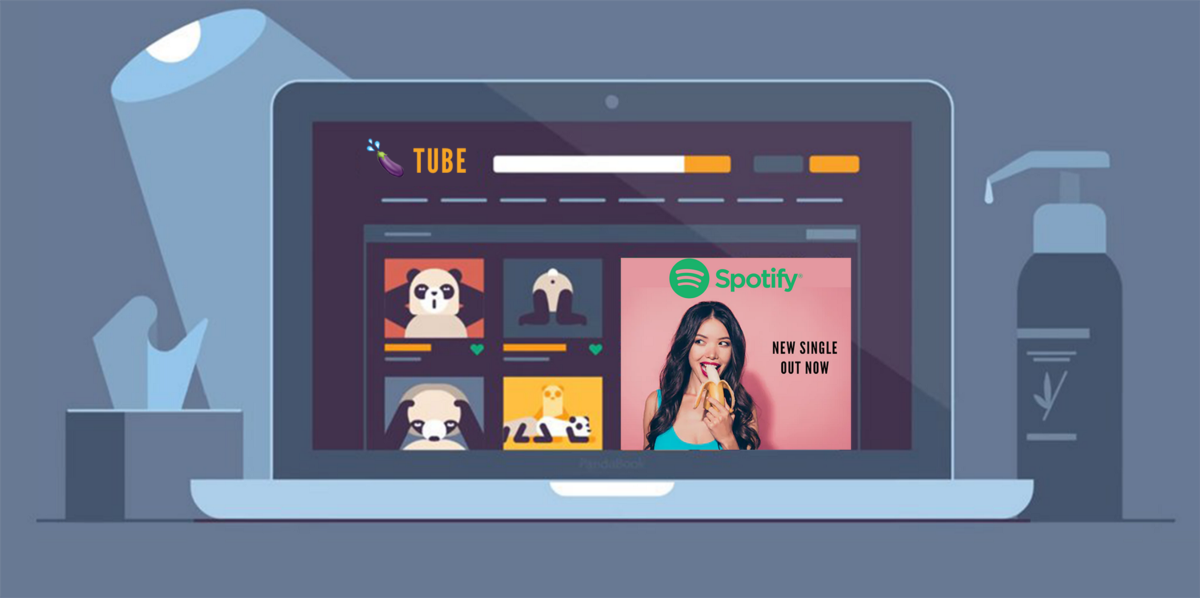 Stand out from the rest and find an untapped market: the porn industry
Being an aspiring musician is difficult. You have a million things to do, from writing songs to spending time in the studio to working side jobs while you pursue your musical career. But one of the most important things you have to do is market yourself to music labels and fans — and most likely on a tight budget.
With digital marketing, you can reach a large audience in a quick and cost-effective manner. You could go the traditional route and advertise on social media sites, like Facebook and Youtube, as many musicians have done before you. However, Digital Marketing experts estimate that most Americans are exposed to around 4,000 to 10,000 advertisements each day. This means you're fighting with countless other brands just to get a memorable spot in front of your target audience, and all on your own dime.
So how do you break through the clutter and get your music heard? Find an untapped market — the porn industry.
In this article, we'll explore the benefits of advertising on adult sites and why you should tap into the unseen potential of these sites.
Why adult sites?
We know, We know. You think we're crazy for suggesting that you spend your hard earned money to advertise on porn sites. But let's look at the facts:
Lots of traffic
30% of all web traffic is dedicated to adult sites; and several of the top porn sites are among the top 100 popular websites. That's a lot of traffic that would see your ad. Mindgeek, the largest online porn company in the world and owners of PornHub, RedTube, and YouPorn, says its top three websites attract close to 100 million visitors and over 488 million page views a day. Last year, PornHub alone had over 21 billion visits, and close to 5 billion of those viewers were women.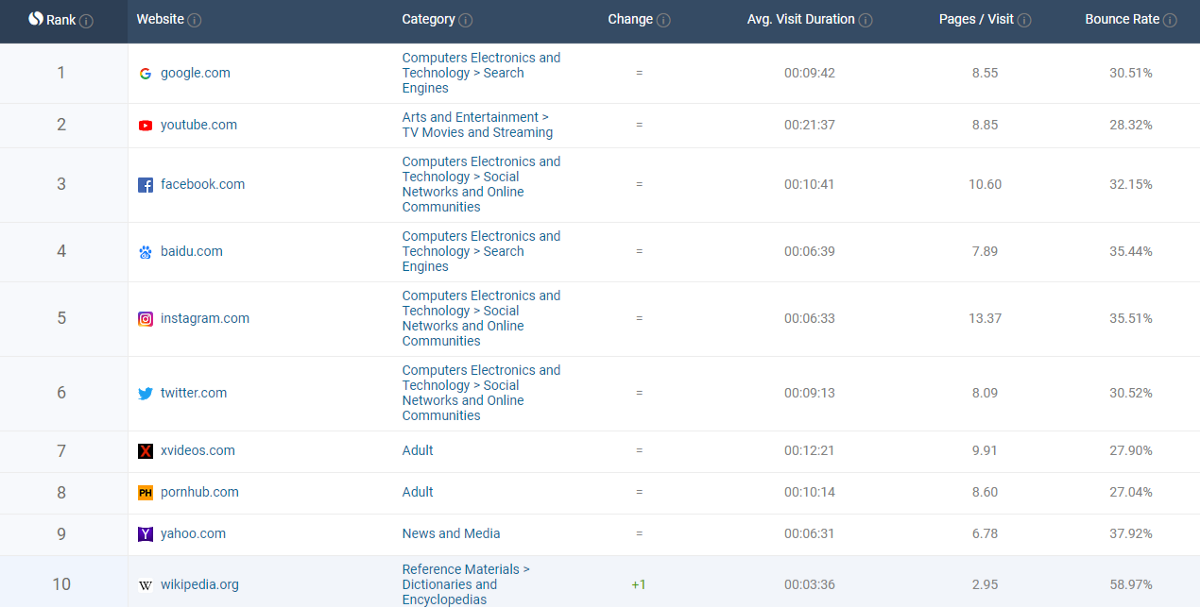 Two out of the top ten websites with the most traffic globally are adult sites.
Cost effectiveness
It's cheaper than running ads on the giant sites, like Google, Twitter and Facebook. Eat24, a food delivery app, found they could get more impressions from ads on adult sites than those big three sites combined, and at 1/10 of the cost. That's a lot of savings you could put towards something else.
In fact, the lowest cost-per-click model for advertising on TrafficJunky, a leading advertising network in the adult industry, would cost you around $1 — $2 per 1,000 views. The site claims it maintains a ratio of 30–50 clicks per 1,000 views, providing you a much cheaper and more cost-effective route to advertise your talent.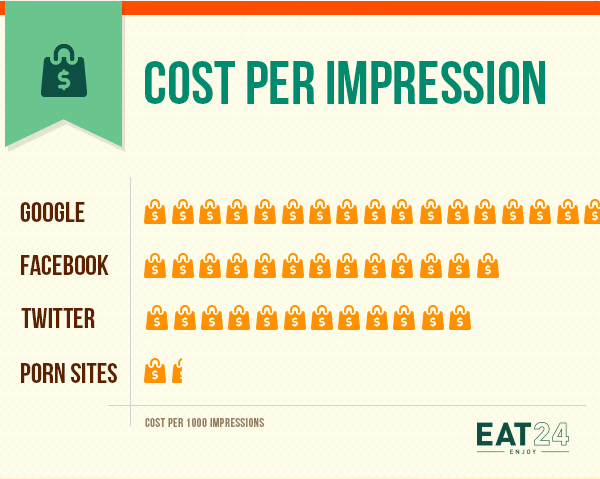 Lack of competition
Because this market isn't your typical marketing channel, there's a lot of your competition who won't be advertising on these sites, leaving room for you to stand out in this industry.
Exploring this untapped market
Eat24 found this untapped market and did a few experiments to determine the viability of advertising on porn sites. The company did a lot of research to determine the type of ads that would fit in with the theme of the site, but also stand out enough to drive food orders. Overall, their ads outperformed any other ads they were running:
The banner ads saw three times the impressions of ads they ran on Google, Twitter and Facebook combined. This stat is huge because these three sites spend a lot of time changing up their algorithm to control what users are seeing.

Their ads received tens of thousands of clicks.

They saw a huge spike in orders and app downloads during the time their ads were live, especially late at night.

It cost them 90% less than what the larger sites charged per 1,000 impressions.

Over 90% of their traffic were first-time visitors to Eat24.com, allowing them to reach an entirely new market for less money. It usually costs 80% more to acquire a new customer than to retain an old one.

And these customers became repeat customers. New customer retention was four times higher than that of their Facebook ads.
It's not just Eat24 that has explored the untapped market of porn sites. Other companies, including Groupon and Diesel, have also ventured into the unknown by trying their hand at these sites.
And you don't necessarily need to pay for advertising to leverage the benefits of porn sites. After Australian DJ Alison Wonderland performed at EDC Las Vegas, one of her sets was uploaded to PornHub, where it has received nearly 150,000 views in three months. Wonderland promoted the posting through her own Twitter account, encouraging followers to view it.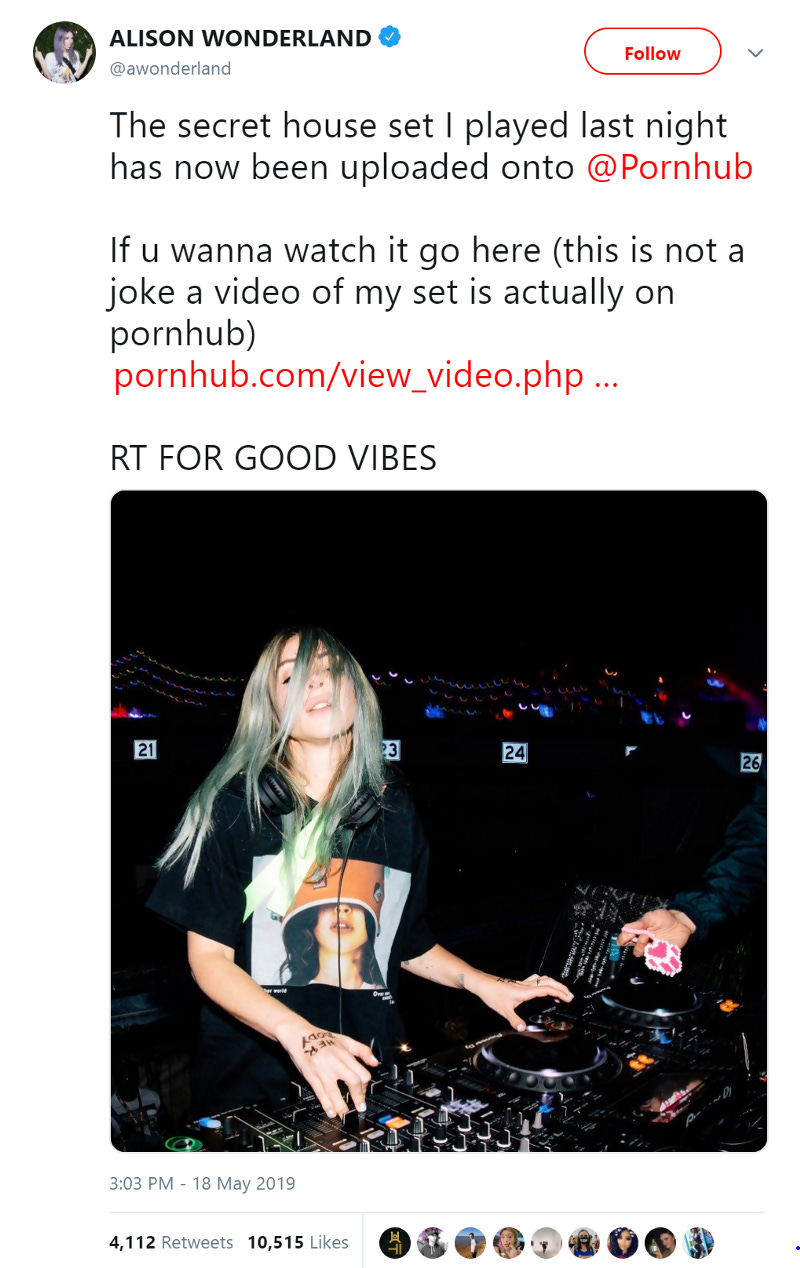 Image Source: Twitter
Regardless of your industry, finding digital spaces to advertise that yield a lot of traffic for little cost can be difficult to find. Going beyond the traditional advertising channels and exploring unique avenues, such as porn sites, can propel your career in new and unique ways, as well as capture an uncharted audience.